About
Pourvoirie Manicouagan, formerly called Labrador Air Safari, is located north of Baie-Comeau, in the north shore of the St-Lawrence River in Quebec. We hold several camps on different lakes that we operate on an exclusive basis.
The access to the camps is exclusively made by seaplane from the bases of Air Saguenay in Baie-Comeau and Manic 5. Since the packages available are all European plans, we don't provide the food and we don't offer guides services. However, the cost of the seaplane is included in our rates.
If you are looking for American plan fishing packages (guide and food included), we own another outfitter which is located on the majestic Caniapiscau River. Like Pourvoirie Manicouagan, it's only accessible by floatplane but from the base of Air Saguenay in Labrador City. A visit worth it since you'll practice the real genuine trophy fishing (speckled trout, Lake Trout, Pike and ouananiche).
Please check Club Chambeaux website for more information on our packages.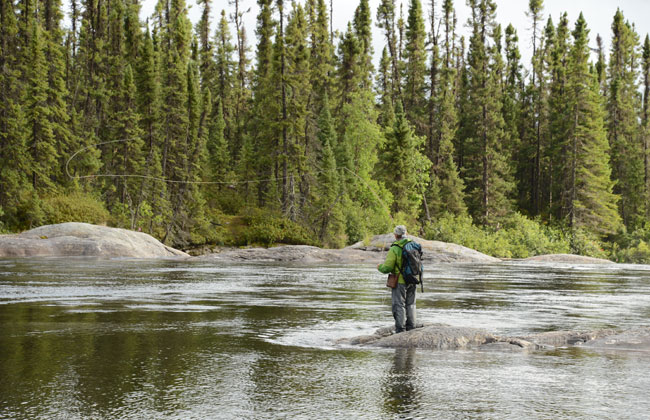 An incredible potential that we must protect
Air Saguenay (1980) Inc., our air carrier, and is operating under very strict Transport Canada Safety Regulation. Their pilots are very professional and selected among the best.
Fly-in only, at distance ranging from 75 to 300 air milesdistance from our Sea Plane Base located in Baie-Comeau, Québec. Since there is no road access, the variety of species and the quality of the catches are exceptional. Most of our sites have trail to others lakes or ponds, with boat or canoes are available.